Polépolé is a new Melbourne city bar which marches to the beat of an African drum. Founders Jeanelle and Dean Mariani have taken the space – formerly home to Tony Starr's Kitten Club – on a warm, earthy trip through the likes of Kenya, Ethiopia and Mauritius, inspired by the couple's travels through East Africa without veering into "theme bar" territory.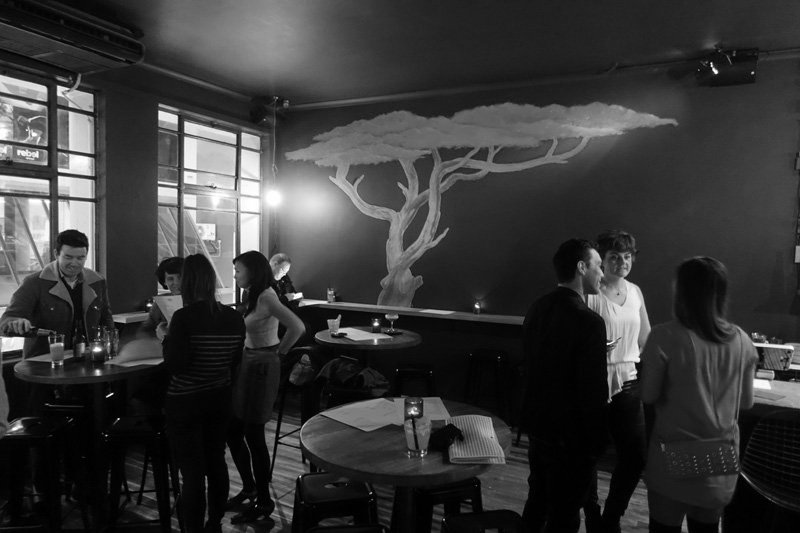 Africans enjoy a strong drinking culture particularly beer, cider (you may have tried Savannah Dry cider before), Tanzania's Konyagi gin and a little whiskey. But it's the continent's own spirits I'm most interested in; Polépolé's line-up features a Mauritian Green Island Spiced Rum and Amarula cream liqueur, made from the fruit of the Elephant tree, which gives the bar's Espresso "Mzungu" Martini a satiny finish. Collaborating on the list of six signature cocktails (next time I'm so ordering a 'Dr. Livingstone'…I presume) is Dean's brother Adam (ex-owner of The Petty Officer cafe) and barman David (ex-Hairy Canary). "I tried to stick with native flavours and things that are semi-traditional" explains David. "Though I haven't been lucky enough to go drinking in Africa yet, my girlfriend really likes to cook and she tends to have a strong Middle Eastern/African influence in her cooking so I tend to take a lot from what she cooks for me at home. Other than that it's taken a lot of research."
The star of the list might be the 'Ginger Lesson' made with a bitey house-made ginger syrup. Janelle tells "we were living with a family in Tanzania and the dad and mum used to make a really warm tea with ginger and cardamom. Basically every morning that's what we started our day with they didn't have a lot, but it was something they all shared together. You all sit around and have tea, very communal, and feel like a part of their family." "The name Ginger Lesson comes from that we were there to volunteer at a primary school.
We told our guys we wanted something with ginger and gin after that," continues Dean.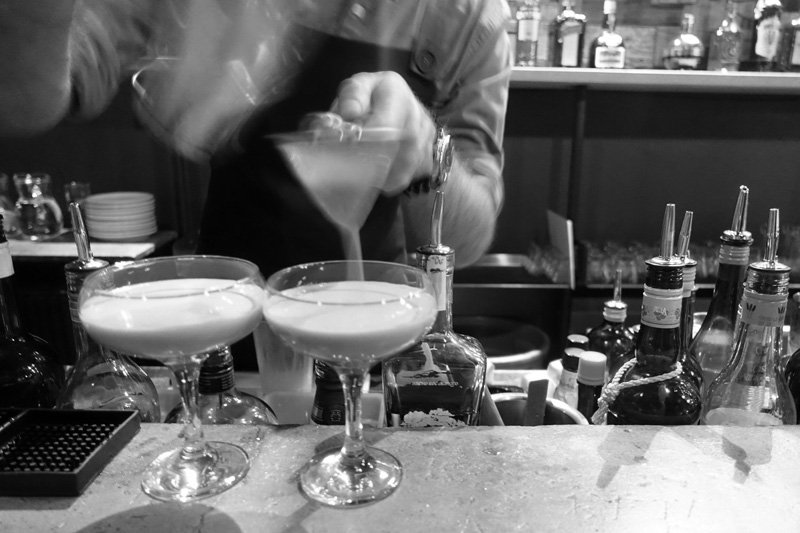 Bar snacks are upscale and come sans cutlery. Order squid ink crackers topped with spiced sea bream or toothy harissa lamb ribs. The African version of jerky 'biltong' also appears (which would go excellently with a dry martini in place of or in addition to green olives – do try it).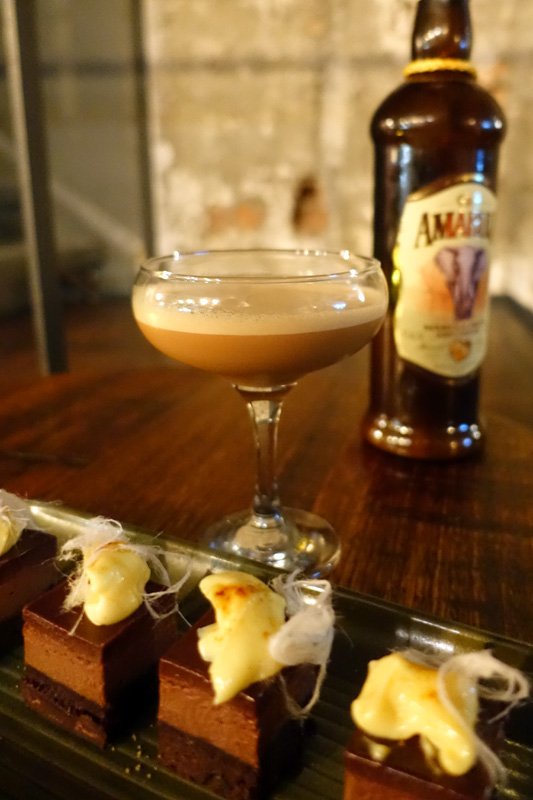 Following in the socially concious footsteps of establishments like Shebeen, a percentage of beer and cider sales at Polépolé go towards two charities: YGAP which fights poverty via youth projects around the world and Women for Women in Africa which assists the people in Nairobi's Kibera slum.
Visit Polépolé (the Swahili word for taking it slow) at 267 Little Collins Street, Melbourne.