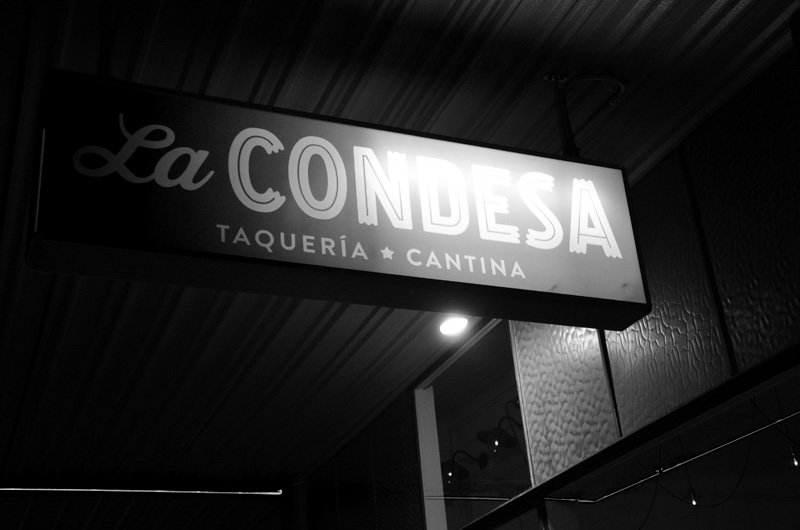 Tacos are apparently the hero here but I know you're all hanging out for other 'T' word: tequila. New Fitzroy bar La Condesa "takes its name from the suburb of Condesa in Mexico City. [It's] very artsy, very bohemian and we just wanted to bring a little of that to Fitzroy" says Paul Ramsay a.k.a Pablo Ramerez who has joined the cantina's family as venue manager after stints at Du Nord, Kodiak, Lee Ho Fook and founding dedicated tequila bar Little Blood. "Condesa takes inspiration from the traditional cantina and we've just put a little bit of a Fitzroy/Melbourne spin on it."
The bar mostly celebrates tequila and mezcal and features one tequila cocktail on tap – perhaps a classic Paloma or Margarita – and one infused tequila on tap at a time. What's available changes at whim; currently the Casadores-based infusion is a wonderfully kicky caramelised pineapple and chilli combination.
The wider cocktail list has a few surprises including the Horchata Spider. Horchata, explains Paul/Pablo for the uninitiated, is "like a spiced rice milk, which the kitchen has turned into an ice cream." The drink is made "with Reposado tequila and Inca Kola which is this overly sweet, bright green drink (they call it the 'golden cola' – it's not – it's nuclear green!) and then it's got this cinnamon brown ice-cream on top. It's pretty delicious; if you want a sweet drink that's what you're gonna get".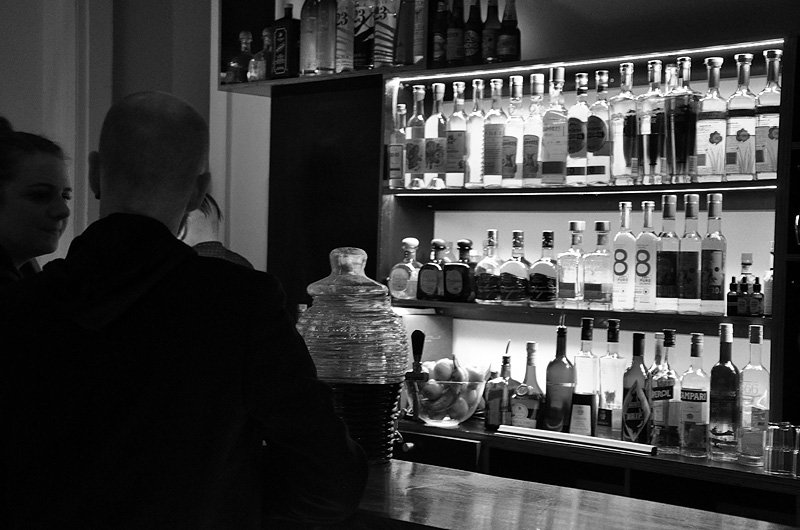 Order one to 'salut' with and feel like a countess at La Condesa, 234 Johnston Street, Fitzroy.