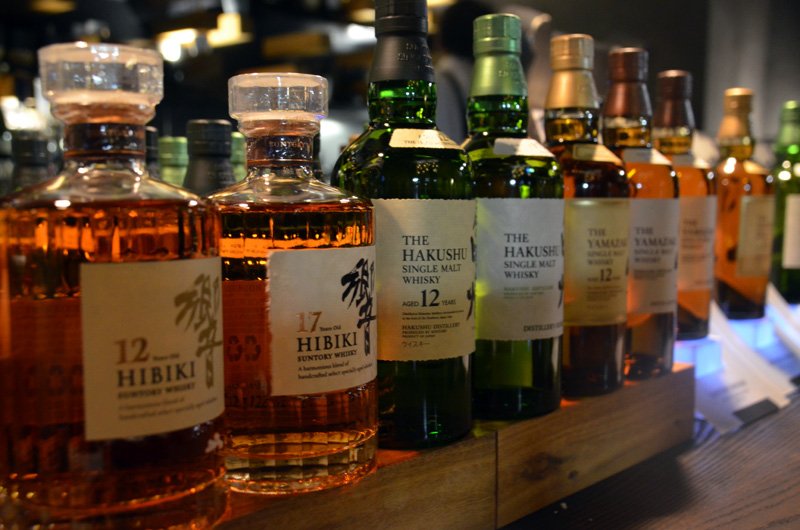 Suntory is planning to take over Australia with their whiskies. But first, they are taking over wonderful Japanese bar Hihou for one night only. This Wednesday 18 June, Suntory is exclusively flooding the space with "omotenashi" or their special brand of Japanese hospitality.  You can book three ($45) or an impressive six courses ($100) of their unique whisky varieties paired with food.
Suntory founded the first malt whiskey distillery in Japan in the 1920's on the outskirts of Kyoto on the basis that a famous tea master was quite fond of the quality of the waters there. Since the word whisky comes from the Gaelic "uisce" and is also know as the water of life this turned out to be a good bet. During their Hihou takeover, three styles from Suntory's portfolio – Yamakazi, Hibiki and Hakushu – of various ages will be showcased. While Japanese whisky follows Scottish methods, they focus on harmony of flavour, delicacy of palate and harnessing the nature surrounding their distilleries. I wonder if they can tempt avid Scotch whisky fanatics to try something new?
Find Hihou at 1 Flinders, Lane Melbourne. The House of Suntory Exclusive Takeover bookings: info@hihou.com.au or 03 9654 5465.