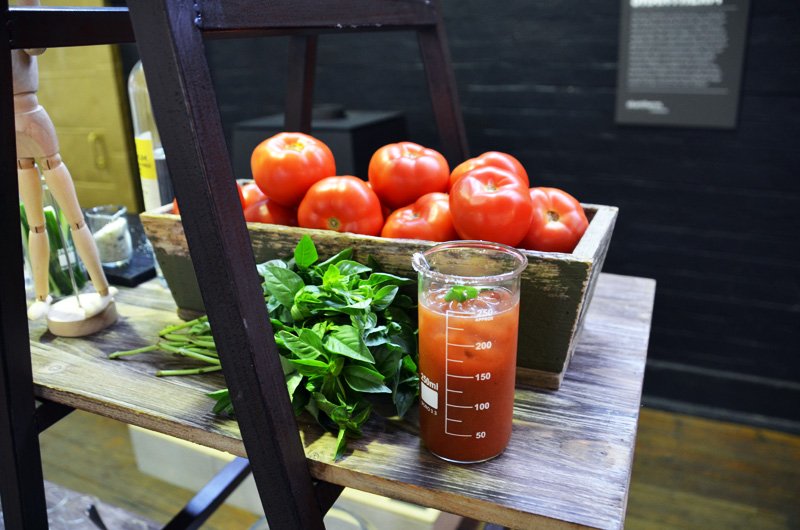 Have you heard of HealthyBYTe? It's the super-food and clean living obsessed branch of Bright Young Things' awesome event making biz in collaboration with dietician Emma Stirling. They cater unique menus for party hosts whose clients have dietary constraints or still want to fit into their Prada pencil skirts afterwards. Think wholefood gingerbread, gluten/lactose/fructose-free chicken finger sandwiches that taste as good as the real thing and guilt-free "oreos".
But it's just not a party without an adult beverage in my books, so they've kindly shared their rather-more-virtuous recipe for a low sodium twist on a classic Bloody Mary. HealthyBYTe's 'Healthy Mary' is rich in lycopene from tomatoes which may be good for your skin and flavanoids from herb garnishes which are good for heaps of things. This cocktail would be heavenly at a fancy brunch (my favourite kind!) or simply the morning after the night before (and the inevitable greasy burger fix at 3am).
The Healthy Mary
Ingredients
2 slices pickled ginger
3 slices chilli (editor's note: I like a bit of kick so would leave the seeds in)
3 slices red onion
2 slices cucumber
5 basil leaves
4 coriander leaves
Juice of 1/2 lemon squeezed
1/2 tsp horseradish cream
dill
salt
45ml Summum organic Citron Vodka
75ml organic tomato juice
3 dashes of coconut amino sauce, to garnish
Cucumber baton, to garnish
Method
Muddle (or blend roughly in a food processor) ginger, chilli, red onion, cucumber, basil, coriander, lemon juice and horseradish cream. Rim 1/2 a highball glass with dill and salt. Fill glass with ice. Add your muddled mix. Top with vodka and tomato juice. Stir. Garnish with a cucumber baton. Drink and feel rightfully smug!